Hello everyone!!
Since some years i've always wanted characters of SOAD that appear in CD's or other places, but I had no knowledge about the creation of fonts, but since a couple of weeks I was working on the creation of a new font and this is the result: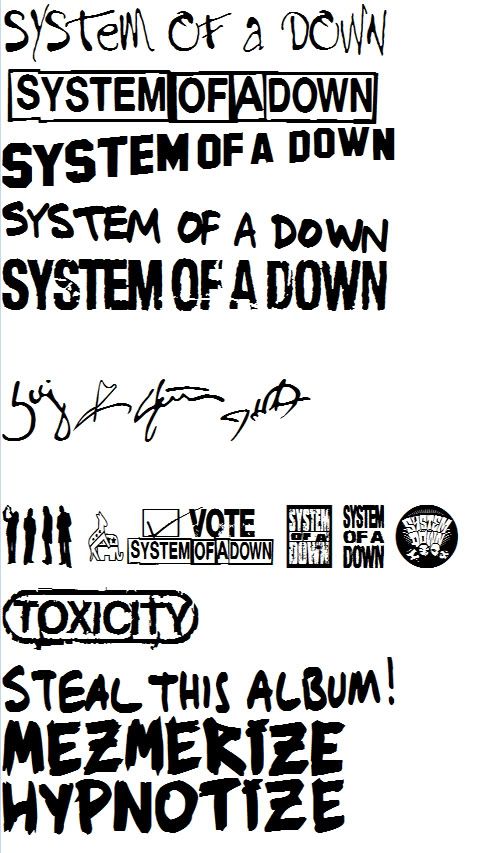 SOADFont v1.0
Hope you enjoy it as much as I or more
Is a small gift for you all, the big gift is the collection of pics of SOAD (soon)
Enjoy it!
-Thanks.